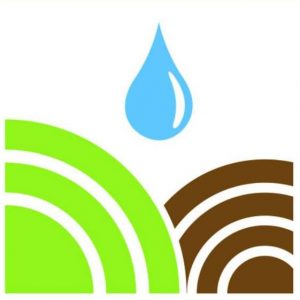 For the past 77 Years Noble Soil and Water Conservation District has been having their annual meeting and dinner. This year the annual meeting and banquet, along with the election of one District Supervisor, will be held on October 17th, at the Noble County Community Center.  The evening will start with the voting of one supervisors from 5:30pm until 6:30pm.  Followed by a catered, baked steak, dinner provided by Donna Yonker, at 6:30pm.  After dinner, Tim Derickson, Ohio Department of Agriculture, Assistant Director, will hold a short presentation.  We will also present the Noble SWCD "Cooperator of the Year" award, and "Friend of Conservation" award.  The evening will conclude with election results and door prizes donated from local businesses.
This event is open to the public and everyone is invited to attend.  Ticket cost is $10.00 for adults, and tickets are free to children 12 and younger.  For tickets, contact the Noble SWCD office at 740-732-4318, or stop by the office located at 46049 Marietta Road, Caldwell.  You can also contact any of the current SWCD board members, Richard Gessel, Don Archer, Sam Schneeberger, Levi Fogle, or Skyler King for tickets.  Ticket sales will end Friday, October 11th, 2019.
There are three ways an eligible voter can cast a ballot: (1) at the SWCD annual meeting/election event, which will take place on October 17, 2019, from 5:30 pm until 6:30 pm at the Noble County Community Center; (2) at the SWCD office from September 26th, 2019 until 11:00 am on October 17, 2019; or (3) vote absentee by requesting the proper absentee request forms from the Noble SWCD office at the 46049 Marietta Road, Caldwell, OH 43724.  All Absentee ballots must be post marked by October 11th, 2019, in order to be eligible for election.  An eligible voter is considered to be a resident or landowner, firm, and corporation that owns or occupy land in the Noble Soil and Water Conservation District. The voter must be 18-years of age and older to vote for a Supervisor. A non-resident landowner, firm, or corporation must provide an affidavit of eligibility, which includes designation of a voting representative, prior to casting a ballot.
The nominees that are running for supervisor positions for a 3 year term that begins January 1, 2020, are:
Richard Gessel (Incumbent) – Lives in Jackson Township, with his wife Jamie, along with their daughter Jennifer and their 5 Basset Hounds: Roscoe, Sissy, Rosie, Hamm and Jack.  Richard is the owner of Richard Gessel Trucking in Vincent, Ohio.  Richard enjoys farming and plants over 500 acres of no-till corn, soybeans and spelt.  His favorite times of the year are spring and fall when he gets to plant his crops, and then gets to harvest them.  Occasionally Richard takes a break from time to time and hops in one of his trucks to do some hauling or gets out and enjoys motor cross sports.  Richard also raises a few head of beef cattle on his farm. Richard's conservation concerns for Noble County include invasive species control, and erosion control.  He feels that more people need to use more mechanical and chemical removal of invasive species that are invading Noble County in pastures, woodlands, and crop ground.  He believes that we need to control erosion by planting more cover crops with no till plantings and management of crop residue to help build healthier soils at low cost naturally, instead of applying costly fertilizers .
Pictured below: Richard Gessel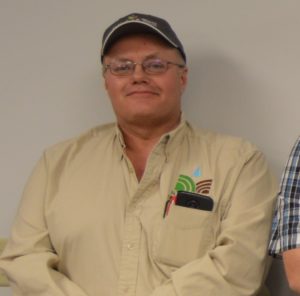 Donnie DeVolld- Lives and works on his family's farm in Center Township, with his wife Lashona. He is a Center Township Trustee, and has been for 2 years. Donnie, is the proud father of two sons, and two daughters. He is the grandfather of eleven grandchildren, and 2 great-grandchildren. Donnie is the owner and operator of DeVolld Trucking LLC., in Sarahsville, and aside from working, he devotes a lot of his time to farming, and helping his sons' farm all over Noble County. When he gets a chance, Donnie likes to take a break from the fast track, and spend time bow hunting in the woods around his home, and watching his grandchildren show pigs, and cattle at the county fair. Donnie's conservation concerns for Noble County are soil health and streambank erosion. To help lessen those concerns on his operation, Donnie installs and maintains buffer zones along the creek banks on his farm. Donnie is active in treating weed problems on his farm, and he takes seriously the proper use of chemical herbicides, and safe handling techniques. Donnie believes in maintaining the soil we have in our fields and along our streams, and making that soil healthy through conservation methods. For him, these are major contributing factors in agriculture today, and the success of farming in the future.
Pictured below: Donnie DeVolld