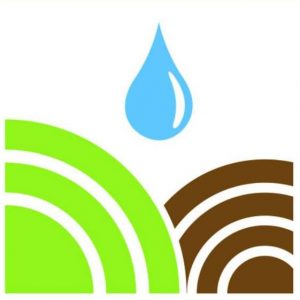 For the past 76 Years Noble Soil and Water Conservation District has been having their annual meeting and dinner. This year the annual meeting and banquet, along with the election of two supervisors, will be held on October 18th, at the Noble County Community Center. The evening will feature the election of two supervisors from 5:30pm until 6:30pm. Followed by a catered, baked steak, dinner provided by Donna Yonker, at 6:30pm. After dinner, DJ Hill, an educator with the Wilds, will have a short presentation. We will also present the Noble SWCD "Cooperator of the Year" award, and "Friend of Conservation" award. The evening will conclude with door prizes donated from local businesses.
This event is open to the public and everyone is invited to attend. Ticket cost is $10.00 for adults, and tickets are free to children 12 and younger. For tickets, contact the Noble SWCD office at 740-732-4318, or stop by the office located at 46049 Marietta Road, Caldwell. You can also contact any of the current SWCD board members, Travis Snyder, Richard Gessel, Don Archer, Sam Schneeberger, or Skyler King for tickets. Ticket sales will end Friday, October 12, 2018.
There are three ways an eligible voter can cast a ballot: (1) at the SWCD annual meeting/election event, which will take place on October 18, 2018, from 5:30 pm until 6:30 pm at the Noble County Community Center; (2) at the SWCD office from September 27, 2018 until 12:00 pm on October 12, 2018; or (3) vote absentee by requesting the proper absentee request forms from the Noble SWCD office at the 46049 Marietta Road, Caldwell, OH 43724. All Absentee ballots must be received by 12:00 p.m. October 18th, 2018, in order to be eligible for election. An eligible voter is considered to be a resident or landowner, firm, and corporation that owns or occupy land in the Noble Soil and Water Conservation District. The voter must be 18-years of age and older to vote for a Supervisor. A non-resident landowner, firm, or corporation must provide an affidavit of eligibility, which includes designation of a voting representative, prior to casting a ballot.
The nominees that are running for supervisor positions for a 3 year term that begins January 1, 2019, are:
Sam Schneeberger (Incumbent) – Lives in Center Township near Sarahsville. Sam raises beef cattle. He also grows crops which include corn, speltz, hay, and timber. Conservation practices installed and maintained on the farm include, crop rotation, contour strip cropping, spring developments, cover crops, and rotational grazing.
Sam has worked for the Ohio Department of Transportation for the past 24 years in the bridge department, where he has dealt with numerous drainage issues. One of Sam's biggest concerns is soil erosion, and one way he addresses that concern is by planting cover crops on his own farm.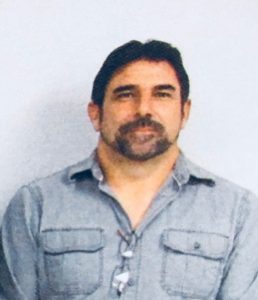 Left: Sam Schneeberger
Randy DePuy- Randy was originally from Beverly Ohio, in Morgan County, he has lived in Noble Township for the past 25 years. Randy graduated from The Ohio State University with a degree in Economics and Accounting, and now works for Hi-Vac in Marietta. He lives with his wife Marissa and three kids Hanna, Katy and Easton. Randy enjoys farming, beekeeping and fishing, and takes great interest in wildlife habitat management. Along with those interests, Randy cares greatly about having a clean water supply for all residents of Noble County, using the areas natural resources properly and proper disposal of waste products.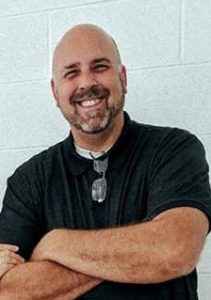 Left: Randy DePuy
Levi Fogle – is a lifelong resident of Noble County, where he spends his time in raising show cattle, hunting and farming. Levi lives in Noble Township with his wife, Kelly and daughters: Eliza and Ellie. He works for B & N Coal, and enjoys spending the evening and weekends watching his kids in their extracurricular activities. Along with his interest in farming, Levi's concerns for Noble County include: littering along the roadways, abandoned farm ground, and weeds and brush growing up in hay and pasture fields.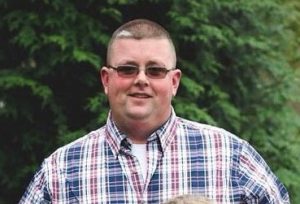 Left: Levi Fogle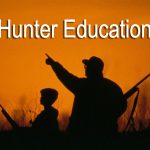 Upcoming Hunter Education Course at the Noble Soil and Water Office are usually offered in the spring one weekend prior to youth turkey season. And in the fall one week prior to youth deer season. Classes are on a Saturday from 9:00 am until 4:00 pm and Sunday from 12:00 pm until 4:00 pm. Students must complete all 10 hours and take 100 question test and pass with a 70% or greater score.  You can register by calling 1-800-WILDLIFE or www.wildlife.ohiodnr.gov. General questions you can call Dave Schott at 740-732-4318 or Levi Arnold at 740-489-5276.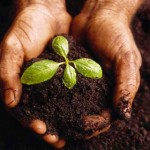 Annual Tree and Wildlife Food Plot Seed Sale going on now. Get orders in early as availability of trees and seeds are limited. Last day to order is March 23, 2018. Tentative pick up date for trees is April 13, 2018 and tentative pick up date for food plot seed is April 27, 2018. If you have questions you can call 740-732-4318 or email us at dave@nobleswcd.org
Printable 2018 Tree Sale Order Form.docx