Mission Statement
To conserve the natural resources of Noble County by educating and providing technical services to land users for future generations.
About Us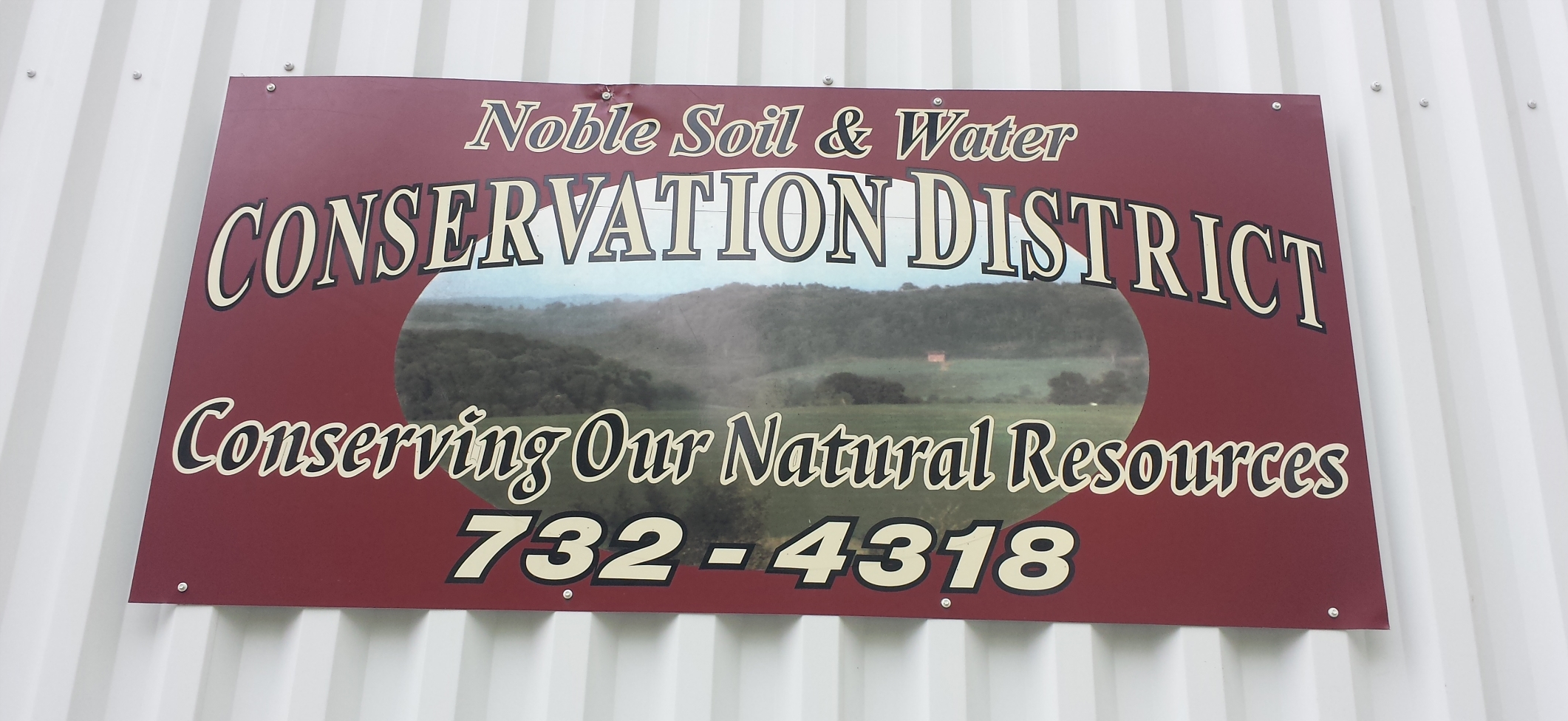 Noble Soil & Water Conservation District (SWCD) was organized in July 1942. It was the 6th district to be organized in Ohio. The district is a legal sub – division of the state and state law mandates that the district be governed by a board of supervisors (who serves without pay) consisting of 5 members.
These members are elected for a three year term at our annual meeting held in the fall. Any resident or landowner in Noble County are eligible to participate in the election. Regular meetings are opened to the public and held the second Wednesday of every month.
Noble SWCD is Hiring
The Noble SWCD is accepting applications for an Agriculture/Natural Resources Technician.  Position is full time with benefits.  Minimum of a two-year associate's degree or equivalent in work experience with Agriculture/Natural resources is expected.  Salary commensurate with experience.
Contact Noble SWCD @ 740-732-4318 M-F 8-4:30, stop by the office at 46049 Marietta Road, Suite 5, Caldwell, Ohio to pick up an application and job description, or visit our website at: www.nobleswcd.org.   Application, cover letter, and resume must all be received by 4:30 on June 3, 2022 to Noble SWCD office.  Application, cover letter, and resume can also be emailed to dave@nobleswcd.org
Noble SWCD 2022 Monthly Board Meeting Schedule
January 12th, 2022, at 6:30 pm
February 16th, 2022, at 6:30 pm
March 16th, 2022, at 7:30 pm
April 13th, 2022, at 7:30 pm
May 11th, 2022, at 7:30 pm
June 15th, 2022, at 7:30 pm
July 13th, 2022, at 7:30 pm
August 17th, 2022, at 7:30 pm
September 14th, 2022, at 7:30 pm
October 12th, 2022, at 7:30 pm
November 16th, 2022, at 6:30 pm
December 14th, 2022, at 6:30 pm
All Regular Board Meetings are held at:
46049 Marietta Road 
Caldwell, OH 43724